Perfect way to Start a WordPress blog!
How to start a WordPress blog is still one of the most searched queries on Google, which shows that people are still looking for answers to their questions.
The following are the most frequently asked questions by users:- "what is the right way to start a blog," "what is the best place to start a blog," "how to start a blog post", "what should i blog about", "where to start a blog", "best place to start a blog," etc.
Well, there are thousands of websites that have already written about blogging and how to start it, but no one has covered every aspect of it.
If starting a blog is your dream but your hesitation and lack of knowledge are stopping you from pursuing it, then don't worry. With some help and guidance, you will be able to start your dream blog like I did.
I still remember the time when I started blogging. I wanted to start a  blog, but lack of funds and knowledge prevented me from doing so.
But I didn't give up. I researched on the internet to find out the best blogging platforms and how to how to use them to start a blog for free. I got to know about Blogger.com, which is a Google-owned "free blogging platform" where you can sign up and start blogging. 
The best thing about Blogger is that you don't have to buy a domain name or web hosting. Blogger will host your website for free and provide you with a free subdomain as well. But it offers very limited features.
Then I got to know about WordPress, which is an open-source blogging platform. It is one of the world's most popular content management systems. WordPress CMS is used by 45% of the world's websites. It offers unlimited customization features. Using free themes and plugins, you can add lots of functions and customizations.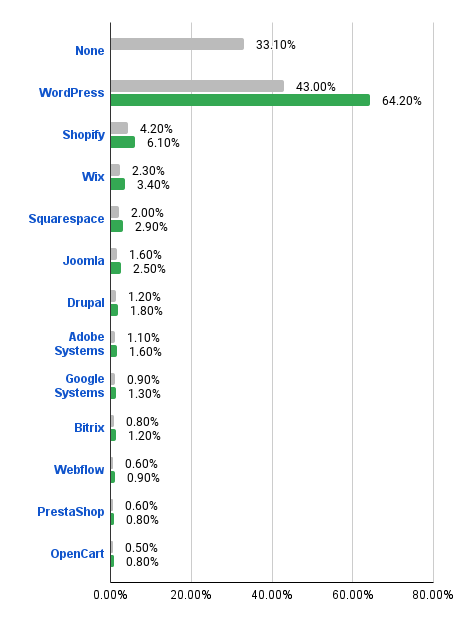 After comparing all the popular blogging platforms, I decided to start a WordPress blog. The following are the most frequently asked questions by users. Lets start with the first question.
How to start a WordPress Blog?
To start a WordPress blog, you need a realibale webhosting. We recommend Bluehost. As it is one of the most trusted webhosting and it offers tremendous features at a very affordable price. It is also one of the three websites that WordPress recommends. 
Our users can use this special link to buy Bluehost Webhosting at a 70% discount.   Contact us and our team will steup your blog for free. 
How can you start your own blog in less than an hour?
Starting a blog may seem intimidating, with proper guidance, you can setup your WordPress blog in less than an hour.
However, if you are unable to setup your WordPress blog, you can contact us. Our team will help you setup your blog for free. Get Your Free WordPress Blog Setup Now
What do you need to become a successfull blogger?
Well, there are four things that you need.
1st

is an idea/Niche (You need a niche/idea to start a blog.) 
2nd is domain/blog name (this is going to be the address of your blog). For example, ours is illogicaltech.com. Your audience will use this address to reach your blog.
3rd

is reliable web hosting (this is the place where your website stores all the data). Web hosting makes your blog live. Once it is live, people can search for it online and visit it. 
4th is your undivided attention and effort to start this blog. By following this tutorial, you can start your blog in less than an hour.
Things we will cover in How to Start a WordPress Blog are-
How to Select the Best Web Hosting Service
How to Install and Configure a WordPress Blog
How to Change the Design of Your Blog
How to Write and publish Your First Blog Post
How to Use Plugins and themes to Customize Your WordPress Blog
How to Add a Contact Form
How to Configure Google Analytics Tracking
How to Make Your Website SEO-Friendly
How to monetize your blog
Disclaimer: At illogicaltech, we believe in transparency. If you sign up with Bluehost using our referral link, we will earn a small commission at no extra cost to you. This helps us run our blog and keep publishing good content for our audience.
What are theBest place to start a blog?
There are tons of blogging platforms available on the internet but choosing the right blogging platform is very crusial. can help you 
Step 1. Pick a Name and Blogging Platfroms for Your Blog
We have seen many beginners who picked the wrong platform and ended up with nothing but frustration. Thankfully, you know what you are doing and picked the right platform for yourself. Beginners may wonder why choose WordPress.org rather than WordPress.com.  (Read 8 Key difference between WordPress.com and WordPress.org).
People prefer WordPress.org (also known as the self hosted platform) over any other platform because it is completely free and offers unlimited customization options. 
It offers thousands of free plugins and themes using that you can customise your blog design and add advanced functionality. Most importantly, you can monetize your blog and make money from blogging.
WordPress is one of the world's most popular and user-friendly content management systems. Almost 45% of the world's websites are run on WordPress. 
To start a WordPress blog, all you need is a domain name and web hosting. A domain name normally starts at $12.99 /year, and web hosting starts at $7.99 / month.
 Well, that's a lot of money to start a WordPress blog, we know that.
We are grateful to Bluehost for agreeing to provide our readers a free domain name and a discount of up to 70% on web hosting. 
For those who are unfamiliar with Bluehost, it is one of the world's oldest and largest web hosting providers. It is one of the most well-known names in WordPress hosting.
It has been working with WordPress for the past 15 years and is committed to providing best in class services. Bluehost is one of the web hosting companies that is officially recommended by WordPress. They have more than 2 million happy customers around the world, including us.
First, you have to pick a name for your blog. If you have already picked a name for your blog, then you can skip to the next step.
For those who haven't, if you have an idea or a name for your blog, then that's great news. Now it's time to find out whether that name is available or not.
Note: Don't use any spaces or special keywords other than dashes in a domain name.
If the name you were trying to register is already registered, then there are a few things you can do:
-Try different extensions: If the .com extension of the domain name is already registered, then you can try for a .in or .net extension.
-Make it simple and sweet– You can use additional words or numbers like "my", "the", "best", or "123" with the domain name. For example, Google.com is taken by Google, but you can try for TheGoogle.com or Google123.com, etc. 
On the next screen, you will see the plans. Pick a plan as per your need. (For beginner we recommend Basic Plan which is the most affordable plan and comes with all required features that are sufficient to run a blog smoothly. For experienced people, who wants to exand their blog can go with Choice Plus which is the also the most popular plan).
After you pick the plan move forward and create a domain name for your website.
Type in the domain name you want under "Create a new domain", then choose the extension like .com, .in, .ca, etc, then click on Next to start the search. Pick the one you want, and move forward.
If you want to skip this step for now, you can click on the "I'll create my domain later" option.
Move forward and enter your details like name, address, email ID, etc. and finalise the package to complete the process.
We recommend the 36-month plan (which offers the best value).
Scroll down and you will see some pre-checked add-ons. Uncheck them and move forward. (Note-You can add them later as per your requirement.)
Tick the option you want along with web hosting
Make the payment and you will see confirmation message (something like this). 
After you complete the payment, you will receive confirmation email from Bluehost.
Now click on the Create Account button and enter the details like domain name and password. Enter a strong password and an unpredictable password. A password that contains alphabets, numbers, and special characters and write is down somewhere. (example- 123@HosT! )
After creating a secure password, login to your Bluehost dashboard and install the latest version of WordPress. Log in to cPanel Now
Now, this is the place where you can see all the important features like email accounts, domain name, Database, etc.
Use your domain name or email address and password to log in.
Step 2. Let's Install WordPress
When you sign up for Bluehost using our link, they will install the latest version of WordPress for you. The latest version of WordPress is quite easy; even a non-technical user can use it and create new blogs effortlessly.
Click on the WordPress button on your dashboard to start the installation. 
You can also access your WordPress site by simply going to yourwebsitename.com/wp-admin directly from your browser.
Step 3. Select A WordPress Theme
After you complete the WordPress setup, you're ready to customize your blog's appearance.
The overall look of your WordPress blog is controlled by themes. Right now it is using the default theme and if you visit your blog, it will look something like this (Not so appealing, I know that)
Your blog will look like this, Install theme to change its appearance
To change the look and feel of your blog you need to install a new WordPress theme. There are 8000+ free WordPress themes available on the WordPress platform. You can explore them one by one and install them on your site.
To can change your current theme, go to the WordPress dashboard and click on the Appearance option and then Themes.
After that, click on the Add New button.
On the next screen, you will see thousands of free WordPress themes. You can sort them by popularity, latest, featured, industry, layout, etc
Hover your mouse over the theme and you will see the Preview button and Install button. Click on the Preview option and it will open the theme preview where you can see how the website will look after you install the theme.
The preview of your theme may look different depending upon which theme you are using.
The best trick to select the perfect WordPress theme is to strive for simplicity in design. It helps you keep the design clean and offer a good user experience to your audience.
We recommend Astra Theme, it is one of the most used themes on WordPress. It is extremely lightweight and loads at the super fastest speed. Its new version is highly optimized for SEO which helps your website rank higher in Google.
To install the Theme simply hover your mouse on it, click on the Install button. It may take 1-2 minutes to download the theme. After that, click on Activate button to launch the theme.
After you installed the theme, you can customize it as per your choice, and to do so click on the Customize option under the Appearance menu.
Step 4. Create Your First Blog Post
You just learn how to install the WordPress Theme; next, I will guide how to create your first blog post. WordPress offers Gutenberg editor that can be used to write a blog post. To write your first blog post, click on the Posts and then Add New option from the left side menu. You will see a blank page with some options. 
The Gutenberg is a block-based editor where each element is a block. Click on the + icon and add the block. This allows you to create beautiful content layouts for your blog posts.
Once you're done writing, go ahead and click on Preview, and check how it will look after publishing. If you like it then click on the Publish button (on the top-right corner of the screen) and make your blog post public.
On the right-hand side, you will find several other options such as Categories and Tags, Excerpts, Featured Image. You can add multiple categories and use them to organize your blog posts.
To learn about all the features on the posts screen, you should read our article on (how to create a new post in WordPress).
Step 5. Plugins & Customizations
In WordPress, you can find thousands of free plugins. All these plugins are super easy to use and using that you can add new features to your website (without writing any code).
After completing your blog post, you probably wanted to add other important elements to your website such as contact forms, galleries, sliders, newsletter subscription form, etc.
To add additional features to your blog, you can use plugins. There are 60,000+ WordPress plugins available in the WordPress directory, no matter what you want to do, these plugins will help you.
We also have a step by step guide on how to install a WordPress plugin.
Let's take a look at how to use WordPress plugins to add additional features to your blog.
Create Contact Us Page
Every website needs a contact form that is used by the audiences to contact you. WordPress doesn't offer any built-in contact form so you need to add it yourself. You can use WordPress plugins to add the contact form.
We recommend using the Ninja From plugin. It's a free plugin.
To install the plugin click Plugins » Add New option. Type in Ninja Forms in the search box. Install the plugin and then "Activate" it. After activation, head over to Ninja Forms » Add New option.
It will open the Forms builder interface with premade Contact Form template. You can edit it as per your requirement.
Click on the + icon on the bottom right side and it will show you additional fields. You can add/delete the fields as per your choice. To make any field Required, click on that field (For example name and you will see additional settings ) just tick the required field and it's done.
After you complete the form, click on the Save button (at the top right corner) and exit the form builder.
Now create a new page in WordPress, and to do that go to Pages » Add New. Name it as 'Contact Us'. On the edit page, enter the Ninja Forms block using the editor.
Select the form you created from the drop-down menu and it will load a live preview of the form in the editor.
Now save it and publish the page. Open the page and see your contact form in action.
How to Setup Google Analytics Tracking Using Plugin
Google Analytics is a very useful tool it helps you see how many people are visiting your blog, from where they are coming from, and which blog post they are reading on your website?
You should install the Google Analytics when you are starting the blog. It will help you analyze how much your blog has grown over time.
Let's see how to set up it.
First, visit the Google Analytics website and sign in using your Gmail account.
After you logged in, go ahead and sign up for a free Google Analytics account.
You need to provide your information and your website URL and Google will assign you an Analytics tracking code
For the next step, we will use a plugin that will automatically fetch and add this code to your blog.
Head over to your WordPress dashboard to install the MonsterInsights plugin.
After activation, you visit the Insights to configure the plugin settings.
Click on the Launch Setup Wizard button and state the setup.
Monster Insights will ask you some questions related to your website, answer them and Follow on-screen instructions. Now you can see your website's daily analytics report directly from your WordPress dashboard under the Monster-Insights tab.
How to Optimize Your Blogs for SEO
I have seen many people who don't optimize their blog and as result, they saw inconsistent and slow growth in their visitors. Search Engine Optimization (SEO) is one the most important thing and using that you can attract millions of new visitors to your blog. The SEO optimization helps visitors find your blog in search engines.
To get started, you need to install the Rankmath plugin. It is an SEO plugin that will help you optimize your blog.
The plugin helps you set up your blog's sitemap. It also helps you in writing proper keywords, meta description, add schema markup.
Important WordPress Plugins
There are thousands of WordPress plugins that you can use to customize your blog but not all of them are good.
Here are some important Plugins that will improve the WordPress blog.
If you are curious to know which plugins and tools we use on our website, then you can check our Resource page. This list contains all the tools that we used to grow our blog.
Step 6. Make Money From Blogging
Now that you've launched your blog and customized it as per your liking, you must be wondering how I can make money from my blogging.
Well, there are multiple ways to successfully monetize your blog and earn. But before we talk about that, please keep in mind it's not going to make you rich overnight.
Some of the best ways to make money from blogging.
Google AdSense
Google Adsense is one of the largest advertising platforms in the world. It is one of the most used methods to monetize your blog. People make money by showing Google ads on their blog posts.
To monetize your blog, you need to sign up for Google Adsense. Add your website and they will give you one code that you need to add to your website.
Affiliate Marketing
It is another popular method used to make money using blogs. In Affiliate marketing, you recommend products & services that you use and trust to your audience. When they make a purchase using your affiliate link, you'll get a commission.
To start affiliate marketing, you can join affiliate marketing platforms like Commission junction, Clickbank, etc. Register yourself and pick a product that you want to promote. Write about the product, its pros & cons, how you like it, and add your affiliate link in the post.
Online Store
Many bloggers earn passive income by selling things from their website. You can also add products on your website and there is no restriction on product type, it could be a physical product or a digital one like software, eBook, music, etc.
For online selling, I recommend using WooCommerce. It is a very powerful plugin designed for online selling.
Frequently Asked Questions ( FAQ)
How to start a WordPress blog quickly without any coding skill?
To start a WordPress blog you not need to a coding expert. To start a blog all you need a reliable web hosting(we recommend Bluehost), some cool content ideas and lots of time and effort.
You should buy Bluehost webhosting as they will automatically install the WordPress for you. Next login to your website and start customizing it. There are thousand of free Themes and Plugins available on the WordPress using that you can easily customize your website and add cool functionalities. Next start publishing engaging content and promote it on social media to get more attention.
Can I start a blog without hosting?
No, you can't. To store your website's files and data you need a place which is safe and easy to access, and web hosting will provide you that space.
How long does it take to start a blog?
Well, it hardly takes 30 minutes, to start a blog. But you customise your blog and to add some additional functionality can take time. It all depends upon you and what you want to do with your blog.
How to start a blog and make money?
Start a WordPress blog by signing up for Webhosting. Install the latest WordPress and customize it as per your choice. Write helpful content and monetize your blogs with Google Ads. You can also join affiliate platforms like JVZoo, Clickbank etc and promote products and services to your audience and earn.
Can I start a blog in my own language?
Yes, you can start a WordPress blog in your own language as well. You can select your desired language during installation or from the Settings page in the WordPress admin area. WordPress is available in more than 56 languages,
How much does it cost to start a WordPress blog?
Planning to start a wopdress blog but afraid about the money, don't worry. Firstly you should pick WordPress.org which is free platform and comes with lots of free themes and plugins. Next you need web hosting and domain name.
Normally a good Webhosting start from 6.99/mo and domain name start from 14.99/mo, yes we know that a whole lot money, but don't we have a solution for you. You can signup for Bluehost which is one of the leading web hosting in the world. Their web hosting services are very affordable and reliable. Sign up using this discount link and save up to 66%.
Why should i start a blog?
There can be multiple reasons to start a blog. Wheter you want to expand your reach or want to share your thought blogging is one of the best option to start with.
What should i blog about?
There are multiple things to blog about, you can write about your hobbies. 
How to start a blog post?, how to start a blog writing,
There can be multiple reasons to start a blog. Wheter you want to expand your reach or want to share your thought blogging is one of the best option to start with.
There can be multiple reasons to start a blog. Wheter you want to expand your reach or want to share your thought blogging is one of the best option to start with.