Accelerate Your Affiliate Earnings with Solo Ads
This is the ultimate guide on how to use Solo Ads for Affiliate Marketing in which you will learn about solo ads, and how to use them to boost conversions.
Affiliate marketing offers an excellent opportunity to generate passive income online. Here are some compelling reasons why affiliate marketing with solo ads is a lucrative venture-
Do you want to drive thousands of people to your affiliate product today? Look no further! Solo Advertising is the key you want. With Solo Ads, you can tap into a vast pool of highly targeted traffic. Are you ready to engage with your offers and boost your conversions like never before?
Disclaimer: Affiliate marketing success is subject to various factors, including the quality of solo ads, the appeal of your offers, and the engagement of your target audience. It is essential to choose reputable solo ad providers and align with reliable affiliate programs to maximize your results
Table of Contents
What is solo ads?
Why use Solo Ads for Affiliate marketing?
Comparison Between Google Ads and Solo Ads
The Characteristics of Solo Advertising
How to Use Solo Ads Effectively for Affiliate Marketing?

Direct Traffic Route
Lead Capture Approach

How to Get the Best Out of Solo Ads?
A powerful lead magnet
A winning squeeze page
A good affiliate offer
A trustworthy tracking system
How to select the Best Affiliate Offer to promote?
The Foundation of the Affiliate Funnel
Best Solo ads Vendors for Affiliate Marketing
How To Read and Review Solo Ad Seller's Profile?
Know your Break-Even point
How Many Clicks Should You Buy?
10 Important Tips for Using Solo Ads for Affiliate Marketing
The Thank You page
A Solo Ad is an email advertisement where the owner of an email list sends your promotional message to their subscribers in exchange for a fee.
Solo ads can be an incredibly effective traffic source for affiliate marketing, as they offer several advantages compared to other traffic sources like banner ads, push ads, pop ads, PPC ads, video ads, interstitial ads, and native ads.
Why use Solo Ads for Affiliate marketing?
Top Affiliate marketers and digital players love solo ads for multiple reasons:
1.Targeted Reach: Connect with the right audience by teaming up with niche-specific solo ad providers, which increases conversion chances.
2.Quick Results: Say goodbye to waiting! Solo ads bring instant visibility and engagement, driving traffic and potential sales faster than ever.
3.Cost-Effectiveness: Budget-friendly and controlled expenses It lets you test various offers without worrying about breaking the bank.
4.Trust in Credibility: Leverage established credibility from reputable solo ad providers, gaining audience trust and boosting conversions.
5.User-Friendly Setup: Solo ads are easy to use, No tech worries!
6.Spread Out Your Traffic: Diversify traffic sources, safeguarding your affiliate business and ensuring clicks from different avenues.
7.Measure Your Success: Track campaign performance accurately and fine-tune strategies for the best result.
8.Mix and Match Offers: Embrace Freedom! Promote diverse affiliate products or services to explore lucrative opportunities.
9.Reach the World: Break geographical barriers with global reach, tapping into exciting affiliate sales and commissions from diverse markets.
Let's do a quick comparison between Google Ads and Solo Ads.
Suppose you want to promote a network marketing offer and build your email list simultaneously. Which traffic source comes to mind first?
Google Ads, right?
Can you guess the average Cost Per Click (CPC) for keywords like "social network marketing" and "network marketing lead generation" for the USA?
Yes, you read it right; the Cost Per Click (CPC) is up and above $5.
As you can see, the Cost per Click (CPC) for long-tail keywords is highly targeted and has a very low search volume. On the other hand, broad keywords in Google ads may lead to a decrease in CPC, but the downside is that the traffic becomes less targeted.
Let's take an example and understand it: Let's assume you are buying 300 visitors/traffic from Google ads related to network marketing to promote the "ClickFunnels Network Marketing Secrets offer". While Google Ads traffic is more targeted compared to Facebook ads, the cost can quickly add up.
Clickfunnels Network Marketing Secrets offer details:
Cost of traffic: 300 x $5 = $1,500
Conversion rate on the squeeze page: 30%
Total email subscribers obtained: 300 x 0.3 = 90
Cost per lead: $1,500 / 90 = $16.67
Now, if the subscribers are immediately redirected to the affiliate offer upon signing up, and the front-end offer is a free physical book with a sales conversion rate of 5%, and an average cart value of $174.60, we can calculate potential earnings:  Earnings from the traffic bought from Google ads: 90 * 0.05 * $174.60 = $785.7
In this scenario, despite having 90 people on the email list, there's still a deficit of $714.3. This highlights the challenges of achieving profitability with Google Ads traffic for certain offers.
However, using solo ads for affiliate marketing offers can present a more viable solution. Let's consider a solo ad seller specialising in traffic for MLM or network marketing offers. Solo ads provide the following advantages:
Solo ads often offer a lower cost per lead compared to Google ads, making them more budget-friendly.
Here we have Khaled Ibrahim who is one of the most trusted solo ads vendro on Udimi.
If you look at his numbers you will understand that he has a 93% Got Sale ration, which means out of every 100 peoples 93 persons got sales
Now let's suppose we get the same sales conversion; we will make $785.7 out of 300 visitors. 
That is a profit of $575.7! That is 270% ROI from a single solo ad campaign.
Even if the data is preliminary, it makes it clearly visible that solo affiliate marketing advertising has a significant opportunity to boost your revenue.
The Characteristics of Solo Advertising
Know Your Audience: Understand your target audience's needs and preferences to choose the right solo ad providers that align with your niche.
Select Reputable Providers: Research and choose trustworthy solo ad providers with engaged email lists for a successful campaign.
Craft Persuasive Ad Copy: Write compelling ad copy that highlights the benefits of your affiliate products and motivates action.
Create Dedicated Landing Pages: Optimize landing pages for conversions and align them with your ad's message.
Start Small and Scale Gradually: Begin with a small number of clicks to test and analyse campaign effectiveness before scaling up.
Track and Optimize: Monitor performance metrics, like conversion rates and earnings per click, to refine your approach.
Implement Follow-Up Strategies: Nurture leads with email sequences to build trust and increase conversions.
Diversify Traffic Sources: Avoid relying on a single provider and experiment with different sources for a broader reach.
Stay Compliant and Ethical: Ensure adherence to regulations and maintain ethical marketing practises.
Stay Informed and Adapt: Keep up with industry trends and continuously learn to stay ahead in affiliate marketing.
By following these steps, you can effectively use solo ads to boost your affiliate marketing income.
How to Use Solo Ads Effectively for Affiliate Marketing?
There are two primary ways to utilize solo ads for affiliate marketing:
Direct Traffic Route: Sending Traffic Directly to the Affiliate Offer.
Lead Capture Approach: Maximizing conversions by sending traffic to a lead capture page and then promoting the affiliate offer
Lets explore them one by one.
Pros:
Instantly Discover Your Sales Funnel's Conversion Rate!
Optimize Your Funnels with A/B Testing!
Experiment with various Solo Ad Vendors to assess their Traffic Conversion Rates.
Cons:
(Smart Marketers' Preferred This Method)
Pros:
Building Your Email List: By directing traffic to a lead capture page, you are actively building your online business asset, which is your email list. Having a dedicated email list enables you to engage with your audience, nurture relationships, and promote various affiliate offers, creating multiple earning streams.
Tracking Overall ROI: This approach allows you to track the overall Return on Investment (ROI) across your solo ad campaigns after the completion of the email autoresponder sequence. You can accurately calculate the 'real EPC' (Earnings Per Click) from solo ad buys, enabling you to make data-driven decisions based on actual results.
Cons:
Loss of Potential Sales Page Views: One drawback is that you may lose potential customers who would have otherwise directly viewed the sales page. If your lead capture page's conversion rate is 50%, it means 50% of visitors won't see the sales page.
For successful solo ads in affiliate marketing, the recommended approach is to send traffic to your lead capture page first and then redirect them to the affiliate offer.
By utilizing this method, you can achieve the following:
Multiple Earning Streams: By building and nurturing your email list, you create a valuable asset that allows you to promote various affiliate offers, maximizing your earning potential.
Break-Even Campaigns and Profitability: With an effective solo ads sales funnel, you have the opportunity to build break-even campaigns and even profit from the solo ads traffic. This means that your revenue from affiliate commissions covers or exceeds the cost of purchasing solo ads, resulting in a profitable campaign.
To ensure that solo ads work effectively for your affiliate marketing endeavors, follow the second method of sending traffic to your lead capture page and then the affiliate offer.
 By employing a well-designed and optimized sales funnel, you can increase your chances of success and maximize your earnings from every click you purchase through solo ads. 
In the next section, we'll explore some valuable tips on how to make the most of solo ads for affiliate marketing success and earn more money from each click you acquire.
How to Get the Best Out of Solo Ads?
A successful solo ads affiliate marketing strategy involves the following key components:
A powerful lead magnet
A winning squeeze page
A good affiliate offer
A trustworthy tracking system
Solo ad traffic with a high conversion rate for affiliate marketing
The affiliate funnel's backend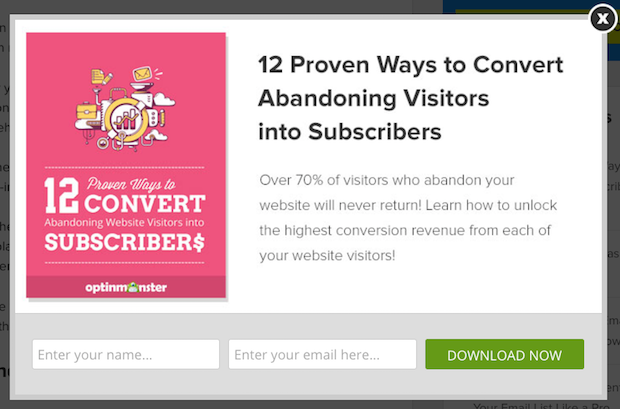 The lead magnet is a crucial component in solo ads affiliate marketing, as it serves two main purposes:
1. Increasing Email Subscribers: By offering highly valuable assets for free, you can attract more people to enter their email addresses and become subscribers to your email list.
2. Qualifying Leads: When creating a lead magnet, consider its potential to qualify subscribers based on their interests. For instance, if your lead magnet revolves around "Best freelancing website," it attracts individuals interested in freelancing as a whole. Leverage this valuable insight in your email marketing campaigns to present more freelancing affiliate offers.
When creating a lead magnet for solo ads affiliate marketing, consider the following characteristics:
Ensure that the lead magnet is highly applicable to the subscriber's life and business, providing valuable insights and solutions.
The lead magnet should be something that can be applied immediately to their existing procedures, offering tangible benefits without requiring advanced skills.
The lead magnet should address critical issues and provide lasting solutions rather than quick fixes.
Make sure the lead magnet is easily downloadable or accessible online without any unnecessary friction, making it easy for subscribers to obtain.
People perceive value based on the price they would pay for a particular asset. Ensure that your lead magnet is perceived as valuable, as this will encourage more people to sign up.
Lead magnets can be in differet forms like:
PDFs: eBooks, Resource guides and checklists are the common PDF lead magnets.
Online Articles: Yes, an online article can also serve as a lead magnet.

Free Access to Premium Products:

 For example, offering a free trial or access to a white label product or PLR software.
Premium Video Course
Physical Product
One on one Consultation Service
You can create a lead magnet by yourself, hire someone to make one for you or buy one from PLR sites.
When using solo ads for affiliate marketing, you can utilize the lead magnet in different ways:
Incentivize Signups: In the solo ads email body, cordially request recipients to register by clicking the link in the email to get instant access to the lead magnet.
Surprise Visitors on Your Squeeze Page: Keep the lead magnet a surprise on the squeeze page, which can add an element of excitement and make it feel like a special gift for subscribers.
No Need for a Lead Magnet: Some affiliate offers already provide free front-end offers, such as a free physical book. In such cases, you can sell this item on your squeeze page to incentivize signups without requiring an additional lead magnet.
Remember that the lead magnet plays a vital role in attracting and qualifying leads, but there are instances where solo ad buyers may sell an emotion, a dream, a feeling, or a desired destination or direction in life rather than a specific lead magnet. Understanding the value and purpose of your lead magnet is essential in optimizing your solo ads for affiliate marketing success.
Eye Catching Squeeze page
The squeeze page, also known as the lead capture page, plays a crucial role in maximizing email capturing and conversions for your affiliate marketing campaigns. It serves as the gateway for visitors to enter their email addresses and eventually be redirected to the affiliate offer. Here are the essential elements of a squeeze page:
1. Headline: It should be attention-grabbing and compelling.
2. Offer Selling Points: Highlight the key benefits and features of your lead magnet to entice visitors.
3. Opt-In Form: This is where people can enter their contact details, usually their email address. Keep the form simple and easy to fill out.
4. Call to Action Button: The call to action (CTA) button prompts visitors to take the desired action, such as "Subscribe Now" or "Get Instant Access."
How to create eye catching squeeze page for solo ads affiliate marketing
When it comes to running successful solo ad affiliate marketing campaigns, creating eye-catching squeeze pages is essential to capture leads and drive conversions. There are two primary methods to create squeeze pages for your campaigns:.
Hire An Expert: Contact a squeeze page expert and request him to create a squeeze page for you.
Use Landing Page Builders: Use Pre made sales funnels/landing pages to scale your campaign.
So, what are the best sales funnel builder for affiliate marketing?
Here is a list of Top Free and Paid Squeeze Page/Sales Funnel Page builders to use for your solo ads affiliate marketing campaign.
ClickFunnels is one of the most popular online marketing tools on the internet. It was created by Russell Brunson in 2014. It helps users to create high-converting sales funnels in just a few clicks
Next we have UpViral, which is powerful giveaway software that allows businesses and marketers to create viral marketing campaigns through giveaways and contests.
The platform provides a wide range of pre-designed templates and blocks that users can customize and arrange as per their requirements.
Kartra is another comprehensive funnel builder that offers a wide range of features to support online marketing campaigns.
In addition to landing page creation, SwipePages provides integrations with various marketing tools and platforms, such as email marketing services and analytics tools.
Tips for Creating an Excellent Squeeze Page for Solo Ads Traffic:
1.A/B Testing: Always run split tests to find the optimal landing page for your solo ad traffic. Test elements such as headlines, sub-headlines, CTA text, CTA button color, and font sizes to improve conversion rates.
2.Use Conversion Boosters: Using elements like progress bars, countdown timers, and videos can boost conversion rates. However, remember to A/B test these elements to ensure their effectiveness.
3.Implement Exit Popup Boxes: Don't loss any visitors. Use exit-intent popups to capture more subscribers before they leave the page. Tools like Convertful and ConvertBox can help you create effective exit popups.
4.Retarget Visitors on Social Media: Lower the cost of solo ad traffic by retargeting visitors on social media platforms. Utilize the data collected to create a lookalike audience for more cost-effective leads.
By following these instructions and creating an optimized lead funnel with a well-designed squeeze page, you can enhance your solo ads for affiliate marketing and increase the overall effectiveness of your campaigns.
How to select the Best Affiliate Offer to promote?
Selecting the right affiliate offer is a critical step in your solo ads affiliate marketing strategy. Follow the given tips to find the best affiliate offer:
Higher Converting Offer: Look for affiliate offers with a higher conversion rate. Many affiliate networks provide statistics on the average conversion rate of the front-end offer and the overall conversion rate across the entire sales funnel.
EPC (Earnings per Click): Check the Earnings per Click data, which gives you an idea of earnings per affiliate click. If the EPC is higher than the Cost per Lead (CPL), it indicates a potentially lucrative match for your solo ads affiliate funnel.
Sales Funnel Structure: Examine the sales funnel structure of the affiliate offer. It typically includes:
Front-end offer: A low-cost item, often called a tripwire offer.
Upsells: Mid-range priced items offered after the front-end sale.
Downsells: Lower-priced upsells presented to buyers who rejected the initial upsell.
Free Trial: Consider whether there's a free trial option for subscription-based products.
Recurring Products: Check for products with recurring revenue potential.
High-Ticket Items: Look for items with higher prices that contribute significantly to revenue.
Product Quality: Opt for high-quality products that have long-term value. Products that maintain their value over time will benefit your subscribers, ensuring they don't regret their purchase.
Cookie Details: Understand the affiliate product's cookie details, such as first-click or last-click attribution and the duration of the cookie lifetime. These factors can impact your commission and earnings.
Sales Page: Avoid affiliate offers with opt-in forms on the sales page. Some offers use these forms to build their email lists and may not credit you for the sale despite their claims.
Best Affiliate Networks to find the affiliate products for solo ads?
Finding affiliate products for solo ads is a straightforward process, as numerous affiliate networks are offering a wide range of products across various niches. However, the key lies in selecting the right offer and testing it thoroughly before moving on to another promotion. Here are some of the best affiliate networks where you can find a vast selection of affiliate products:
As you explore these affiliate networks, remember that finding the right product for your solo ads affiliate marketing campaign requires a unique approach. Look for offers that align with your niche and target audience. Additionally, consider the product's conversion rate, quality, and commission structure.
Just like any other business, monitoring progress and tracking performance is crucial – and when it comes to solo ads, it's no exception. In fact, using a reliable traffic tracker is an absolute must for maximizing solo ad effectiveness."
Although the solo ad seller will provide a final traffic completion report, it's crucial to track is from your end as well.
You must be wondering why use a link tracking tool?
By using Link tracking tools can closely monitor important traffic metrics such as clicks, opt-ins, sales, Geographic's and other traffic statistics.
Using Link tracking tools you can assess the quality of the solo ads traffic and identify the best-performing solo ad vendors. This way you can decide which solo ad vendor is best for you, and hire him to build your email list.
To track solo ads traffic and gather valuable insights, you need a reliable link tracking tool. While there are tons of link tracking tools available in the market but it's recommended to use dedicated link tracking tools which are specially designed for solo ads marketing.
4 Best Link Tracking Tools to Track solo ads for Affiliate Marketing
ClickMagick: Comprehensive tracking, analytics, and traffic filtering.
ClickMeter: Optimize solo ads traffic with detailed analytics.
Org: Real-time tracking for maximum campaign effectiveness.
LinkTrackr: User-friendly tool for better solo ads management.
The Foundation of the Affiliate Funnel
You have successfully setup the basic components of the solo ads marketing, now comes the tricky part "the foundation". And to maximize your solo ad ROI, strengthen your funnel's foundation. That foundation is none other than your email marketing setup.  
Studies shows that it takes at least seven touches for a visitor to become a customer. That's why customer acquisition costs are higher in many industries. That's why affiliate products offer generous commissions, often 50% or more for the front-end offer." 
Here are 7 key points to make the foundation of your Affiliate Funnel stronger
Use a trusted email autoresponder: Pick a good email marketing service tool with high deliverability rates. . We recommended GetResponse, which is one of the most trusted and reliable auto responder tools.
Implement Email sequence: Use your email marketing software to send messages based on the user's actions. For example, if a subscriber clicks a link in your email about affiliate marketing, send him an email about how to start affiliate marketing.
Leverage high-converting email swipe files: Optimize your email marketing campaigns by using proven, high-converting email sequences that can be adapted to various affiliate products.
Increase engagement: Keep your audience engaged by providing valuable content, asking questions, running surveys, or hosting giveaways. Engaged subscribers are more likely to convert into customers.
Offer bonuses: Encourage conversions by offering exclusive bonuses to those users who purchase from your affiliate links. You can create scarcity by offering exclusive bonuses to first 20 peoples.
Seize special moments: Use important holidays and events such as Black Friday, Summer, and New Year's Eve to send personalized discounts and promotions to your email list.
Use countdown timers: Use email timers in your email to create a sense of urgency which encourage immediate action from your subscribers.
Provide a variety of offers: Don't limit yourself to a specific niche or product category. Test different offers related to various topics based on the interests of your audience.
Retarget across platforms: Why restrict to email marketing only. You can retarget your subscribers on Facebook, Twitter, Reddit, Pinterest, and websites through banner and video ads.
By implementing these strategies and optimizing your email marketing campaigns, you can effectively monetize your solo ads traffic, build a strong relationship with your audience, and create a sustainable source of passive income in your affiliate marketing endeavors.
Best Solo ads Vendors for Affiliate Marketing
Once you have set up your affiliate marketing funnel, the next step is to buy solo ads for your affiliate offers.
Buying solo ads for affiliate marketing involves two essential steps:
Finding a solo ad seller
Reviewing the seller
Find Solo Ad Seller: – You have successfully setup you funnel and email marketing campaign. Now it's time to find a reliable solo ad seller and trust me it's not an easy task. Unlike Google or Facebook Ads, Solo ads quality is entirely depends on Solo ads vendor. You will loss all your money you buy solo ads from wrong solo ad vendor. And this is the reason why you use be very careful while buying solo ads.
Buy Solo Ads:-  There are multiple platform to buy solo ads for affiliate marketing like
Facebook Groups
Solo Ads Directories
Directly from Solo Ad vendors
For beginners solo ads directories are the best option. And the best solo Ads platform is Udimi.
Udimi Solo Ads:-
Udimi was founded by a digital entrepreneur named Andrey Chornyy in 2010. Over the years, Udimi has grown as one of the most trusted marketplaces for solo ads. 
It is very popular among internet marketers, affiliate marketers, and entrepreneurs. One of the reasons for Udimi's success is its emphasis on maintaining a high level of trust and accountability for it customer.
Some of the advance features offer by udimi are:
Buyer Protection: Udimi acts as a middleman between the buyer and the seller. If you face any problem, Udimi will help you, even if it's about refund.
Traffic Filtering Tools : Udimi's smart traffic filtering mechanism ensures that you only get legitimate email traffic.
Guaranteed Clicks: With Udimi, you get guaranteed solo ad clicks, ensuring that you receive the number of clicks you paid for.
Targeted Top-Tier Traffic: Want Highly target top-tier countries, udimi is there for you.
Solo Deals: Sign up for Udimi Free account get $5 Sign Up Bonus.
Money-Back Guarantee: Udimi provides a money-back guarantee, assuring you that you can get a refund if you are not satisfied with the purchased traffic.
Solo Ad Reviews: Solo Ads Buyers on Udimi can rate their purchases and write reviews about the seller's traffic quality.
Udimi Forum: Udimi also has a forum where you can interact with like-minded people, share knowledge, and learn more about using solo ads for affiliate marketing effectively.
By using Udimi, you can have confidence in the traffic quality and legitimacy of the sellers, as their identities are verified, ensuring a transparent and safe buying experience.
While there are other ways to buy solo ads directly from sellers through websites, Facebook groups, or forums, it can be risky and time-consuming to test the traffic quality and build relationships with individual sellers.
Therefore, starting with Udimi is recommended for beginners to ensure a smooth and effective experience in buying solo ads for affiliate marketing.
How To Read and Review Solo Ad Seller's Profile?
Let's take a look at an example of a solo ad seller's profile on Udimi:
Brandon Sean Solo Ads – Udimi Profile
83% of Last Solo Ad Reviews Marked as 'Got Sales': This indicates that 83% of buyers who purchased solo ads from Brandon Sean reported getting sales from the traffic they received.
29% of Buyers Bought Again: 29% buyers were satisfied with Brandon Sean's traffic and chose to buy from him again.
Get Only Top-Tier Traffic: Brandon Sean promises to provide high-quality traffic from top-tier countries, which generally have a higher conversion rate.
Check Ratings and Detailed Reviews: You can read the reviews written by previous buyers, along with detailed reviews of their experience with Brandon Sean's solo ads.
By carefully reviewing the solo ad seller's profile, feedback from previous buyers, and traffic quality reports, you can ensure that you are investing your money in the right place. Buying solo ads for your affiliate marketing campaigns can be a powerful strategy, but choosing the right vendor is critical to achieving success.
Know your Break-Even point
Understanding your break-even point is crucial for running a profitable solo ad affiliate marketing campaign. Here are some tips to help you determine and optimize your break-even point:
Track and Monitor Everything: Implement a robust tracking system to monitor every step of your funnel. Keep track of the source of traffic, clicks, opt-ins, sales, and other relevant data. This information will help you identify the most profitable aspects of your campaign and make informed decisions.
Understand User Stage: Analyze where your subscribers are located in your email funnels. Are they at the top of the funnel, just entering as leads, or further down the funnel as potential buyers? Understanding their stage will help you tailor your email marketing to meet their needs and increase conversion rates.
Increase EPC (Earnings per Click): Identify the top-performing products or offers in your affiliate funnel that generate the most commissions. Focus on optimizing and promoting these high-converting offers to increase your overall EPC.
Leverage Promotional and Targeting Strategies: Use retargeting techniques to reach out to those who did not subscribe or convert on their first visit. Retargeting can help bring back potential customers and increase your chances of converting them into buyers. Additionally, consider implementing a referral program to encourage existing customers to refer others, creating a viral loop of traffic and potential sales.
By closely monitoring your funnel's performance and continuously optimizing your strategies, you can improve your break-even point and turn your solo ad affiliate marketing campaign into a profitable venture. Remember that solo ads are a valuable tool, but they require careful planning, testing, and analysis to achieve success in the long run.
How Many Clicks Should You Buy?
When it comes to buying solo ad clicks, there is no clear answer. Some would say you should buy at least 500 clicks and while other would say you should start small like 100 click. 
The number of clicks you should buy depends on various factors, including your budget, testing goals, and the quality of the solo ad seller's traffic. Here are some considerations to help you decide on the right number of clicks to purchase:
Start Small for Testing: If you are dealing with a new solo ad seller or testing a new affiliate funnel, it's wise to start small. Buying around 100 clicks initially allows you to assess the quality of the traffic and see if it aligns with your campaign goals.
The Sweet Spot: 300-400 Clicks: As you gain more experience, you might find that the sweet spot for testing an affiliate funnel and evaluating traffic quality lies within the range of 300 to 400 clicks. This number typically provides a meaningful sample size to make informed decisions.
Budget Considerations: Of course, your budget plays a significant role in determining the number of clicks you can afford to buy. Ensure that you are comfortable with the amount you spend on the test, even if the outcome may not be profitable initially.
Monitor Results and Adjust: Regardless of the number of clicks you start with, closely monitor the results of your campaign. Analyze the conversion rates, EPC, and overall performance. Use this data to make necessary adjustments to your funnel and marketing strategies.
10 Important Tips for Using Solo Ads for Affiliate Marketing
Using solo ads for affiliate marketing can be a powerful strategy if done correctly. Here are some important tips to make the most out of your solo ad campaigns:
1.Start Small for Testing: Start with a low number of clicks, such as 100 or 150, when testing a new solo ad seller or affiliate funnel.
2.Ensure Proper Setup: Double-check your solo ad affiliate and email marketing funnel setup. Verify tracking links, and email copy for grammar errors, and make sure all opt-in forms and post-signup actions are functioning correctly.
3.Use Solo Ad Marketplaces: Working with a reputable solo ad marketplace like Udimi is recommended. It provides buyer protection, traffic filtering options, and verified sellers, ensuring a smoother and safer buying experience.
4.Invest in Essential Tools: Invest in a reliable tracking tool like ClickMagic to monitor the performance of your campaigns. Additionally, use a fast-loading landing page builder for effective squeeze pages and a high-quality email marketing tool like GetResponse for managing your email sequences.
5.Constantly Test and Improve: Solo ads are all about testing and optimization. Continuously tweak your email swipes, selection of affiliate products, opt-in pages, lead magnets, and target different solo ad lists to find the most effective combinations.
6.Know Your Break-Even Point: Understand your numbers and calculate your Cost Per Click (CPC) and Earnings Per Click (EPC). This helps determine your estimated profits per click and informs your decision to scale your solo ad campaigns.
7.Monitor and Analyze Results: Keep a close eye on the performance of your solo ad campaigns. Monitor conversion rates, click-through rates, and overall ROI. Use the data to make informed decisions and improvements.
8.Optimize Email Sequences: Craft action-based email sequences that deliver targeted content to your subscribers based on their interactions. This increases engagement and encourages conversions.
9.Maintain List Hygiene: Regularly clean and maintain your email list to ensure you have an engaged and responsive audience. Remove inactive subscribers and focus on building a quality list.
10.Be Patient and Persistent: Solo ads require patience and persistence. Not every campaign will be immediately profitable, so don't get discouraged. Keep testing, learning, and refining your approach to achieve long-term success.
By following these tips and consistently refining your strategies, you can make the most of solo ads for affiliate marketing and create a profitable and sustainable online business.
You just learned how to use solo ads for affiliate marketing. But you are not the only one who is using solo ads for affiliate marketing.
So, how you do differentiate yourself from other marketers and attract subscribers' attention?
Well, the answer is simple. Give them value and make their first moment special.
Unlike other affiliate marketers who are redirecting their subscribers to an affiliate funnel, you can try a smart approach and redirect them to a referral or giveaway tool, where your subscribers can win gifts by inviting others to join your email list.
And to do that, we recommend UpViral, which is one of the best giveaway tools in the market.
Key features of UpViral:-
Easy Drag and Drop Builder: Using UpViral's drag and drop builder you can design any page you want.
A/B Testing: Using A/B testing you can optimize the performance and maximize conversions of sign-up and share pages.
Rewards and Giveaway Campaigns: You can run multiple giveaway campaigns, reward your subscribers to participate, and refer others.
One-Click Sign-Up Links: Participants can sign up and enter the giveaway without having to enter their details again.
Custom Actions: You can encourage participants to perform specific tasks, like following you on social media or subscribe to your YouTube channel, to earn additional rewards.
Geo-Restrictions: Using geographical restrictions you can manage participant access and ensure targeted and effective campaigns.
Post-Giveaway Actions: You can plan post-giveaway actions to keep engagement high even after the campaign ends.
Email Notifications on Reward Unlocks: You can notify your participants when they unlock new rewards, which will keep them engaged and excited.
Final Words- Best Solo Ads For Affiliate Marketing
In conclusion, driving targeted traffic is the lifeblood of any online business, and the ability to convert that traffic into sales is what leads to significant profits.
Using solo ads for affiliate marketing can significantly boost your revenue and expand your audience reach.
Regardless of how appealing your graphics, emails, or sales copies are, without the right traffic, you won't make money.