[ad_1]

I'm a first time home owner. Everything about the buying process was scary, and I'm not even referring to the ridiculous interest rate we locked in with our mortgage company. What was scarier was our initial home inspection where our inspector gave us a list of potential issues with the home. Most notably, he couldn't confirm from his visual inspection if there was still knob and tube wiring — even when he looked through the crawl space and breaker box.
We eventually took a gamble and proceeded with our purchase, but even after our closing, I couldn't get my mind off the potential dangers that could be hidden behind our walls. That's why I ended up drilling a few holes in different places around our home and used a borescope inspection camera to see what I could uncover.
I cannot tell you how it's become such a handy gadget, so much so that I recommend that every homeowner should have one in their toolkit. Here's why.
You'll save money
Knob and tube wiring was commonly used in homes up until the 1940s. Since our home was built in the 1930s, there were no prior records if any remnants of it were still around. We really couldn't afford to hire an electrician to perhaps cut out pieces of drywall throughout our home and verify if knob and tube wiring was still present.
I checked rates on Angi's List from a few local electricians, but they easily cost several hundreds of dollars — with one asking closer to $1,000. With that in mind, I did some research and ended up using the Depstech WF070 Wireless Borescope Inspection Camera to see for myself by drilling tiny holes in different places in our home. I cannot tell you how that was one of the best decisions I made being a first time homeowner.
The savings alone make borescope inspection cameras worthwhile. It costs $50, pairs with my smartphone, and has a long wire with a 1080p camera attached at the end of it. Snaking it around the walls was probably the most challenging thing, but I couldn't find any evidence of knob and tube wiring in the home. Needless to say, I was also ecstatic knowing that I didn't have to shell out a huge sum of money to hire an electrician to tell me that.
Not intrusive at all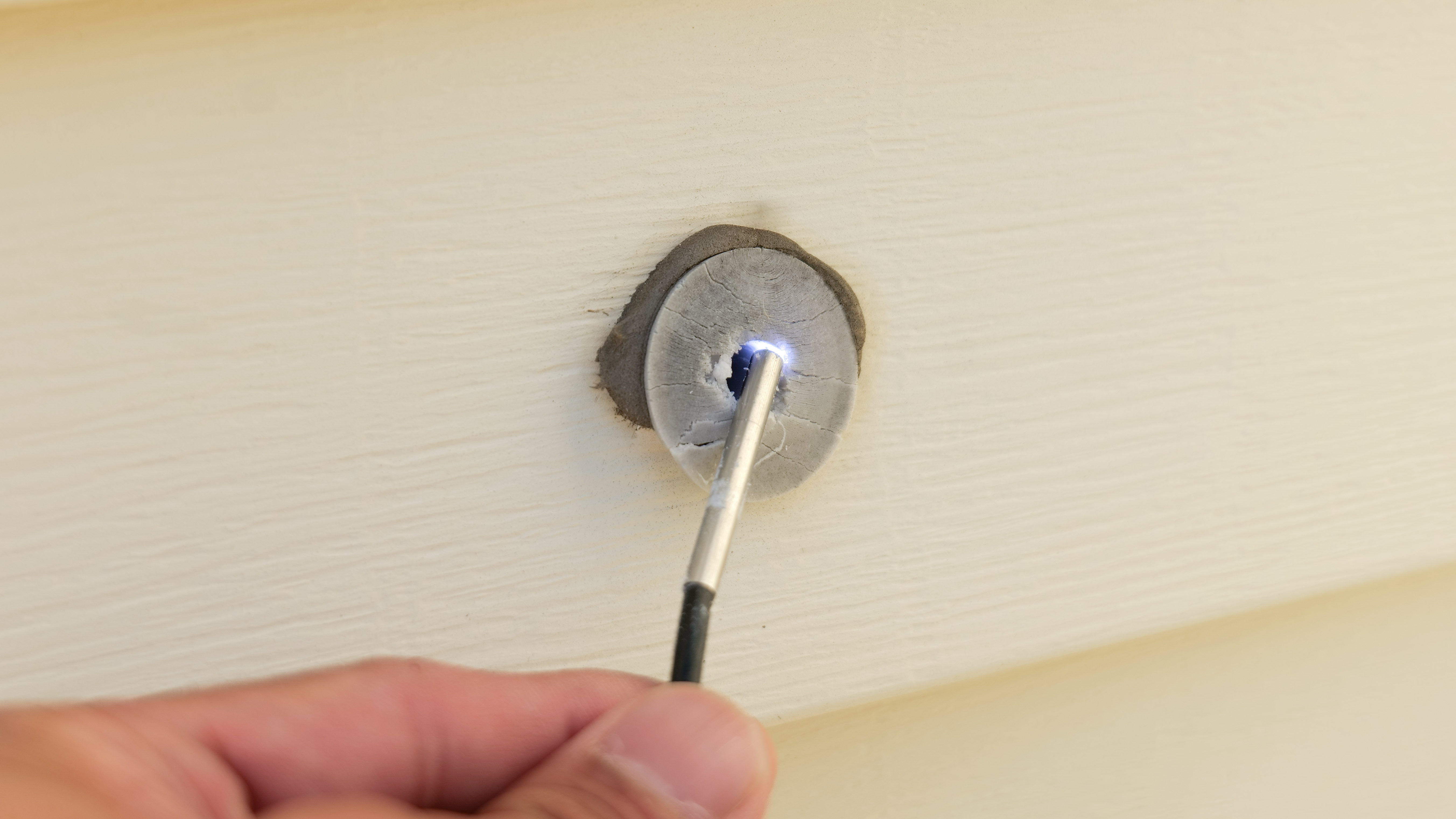 I can only imagine how much work it would've been to cut out sections of our walls to visually inspect if knob and tube wiring was still present, along with the cost of patching them up. The other great thing about using the Depstech WF070 Wireless Borescope Inspection Camera was that it was not intrusive at all to use.
Since the camera wire itself was pretty long and thin, I was able to get through the smallest openings around our home. Drilling tiny holes was no problem at all, but it would've been a whole separate project if I instead tried cutting sections of drywall.
What I found instead was a mix of stuff, including the wiring connected to one of the nearby outlets, someone's torn up junk mail, a lot of dead bugs, and whatever's left of the insulation in the walls.
Even months after initially using it to sniff out knob and tube wiring, I started using the borescope inspection camera to see what was lurking behind our bathtub's drain — and what I found was terrifying! It was probably years of clumped hair accumulating in the drain, so rather than hiring a plumber to find out, I simply used the borescope inspection camera again. I didn't have to worry about damaging it because of its IP67 waterproof rating.
Smartphone controlled, easy to use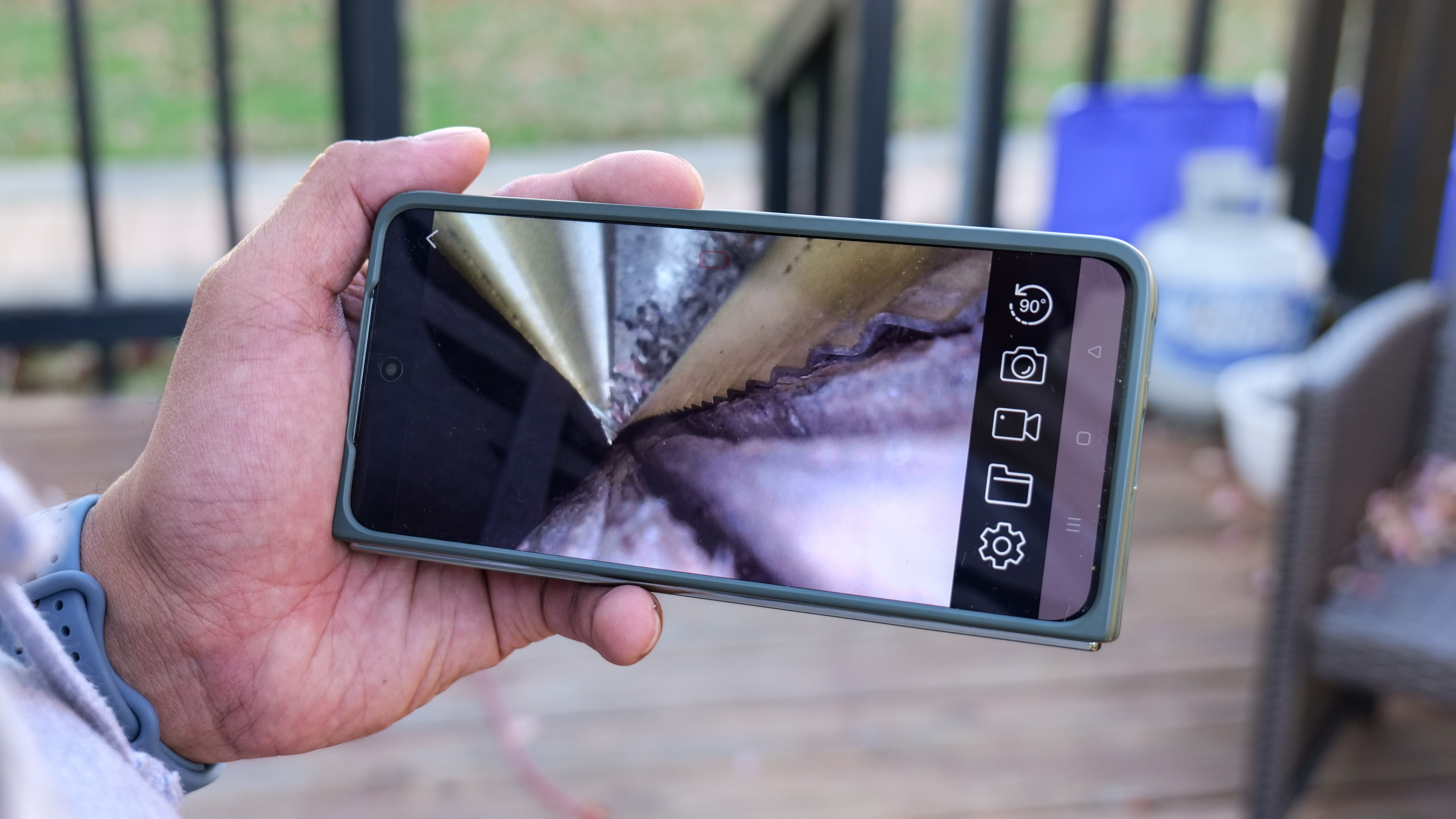 Depstech makes several different kinds of borescopes and endoscopes. The pricier models that I've tested, like the Depstech DS700 Triple-lens Endoscope ($259, Amazon), feature a triple lens for maximum coverage and a dedicated 7-inch display. Even though it has more features and the camera offers better quality, I like the simple setup and ease of use with the Depstech WF070.
It connects to my phone via Wi-Fi, and all the photos and videos I capture are automatically saved to my phone's internal storage. On top of that, it's super compact and the battery lasts a decent amount of time. Even though the focal distance is very short — which means the camera has to be very close to what you're trying to capture — the ability to increase the brightness of the LEDs on the end of the camera lets me see in very dark crevices.
These are all the reasons why I think borescope inspection cameras are so valuable as a homeowner. Even now, I'm already planning projects in the wintertime where I know this inspection camera would come in hand.
The outside of our bathroom exhaust fan looks gnarly, so I suspect that it's either really clogged by debris — so rather than slaving away removing it, I'll just snake the Depstech WF070 through the vent to see for myself. Again, it's another scenario where an inspection camera comes in hand.
More from Tom's Guide
[ad_2]

Source link